Looking back on 15 years of promoting sustainable transport and energy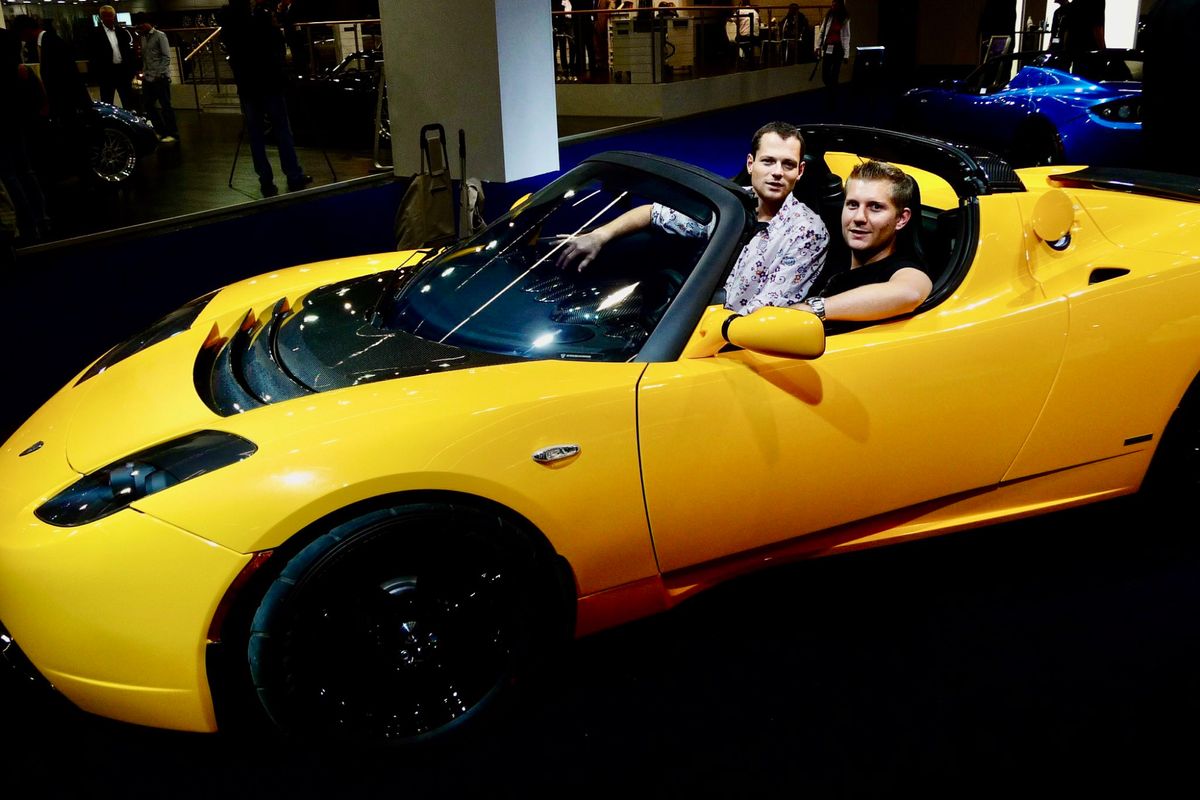 Fifteen years ago, I discovered the Tesla Roadster and became captivated. I was convinced it was the starting point of a revolution in the automotive industry.
From my perspective, the Roadster proved that electric cars could be powerful, attractive, and have enough range to replace internal combustion engine cars. I envisioned that environmental performance would become an essential topic for all car manufacturers to communicate about in the future.
With that in mind, I immediately launched my blog, called Automobile Propre (Clean Cars in French), to share my thoughts about the Roadster and write about the beginning of this revolution.
It was the beginning of a new entrepreneurial venture for me that led to the creation of my group's various brands, such as Chargemap, Mister EV, Révolution Énergétique, Cleanrider, and many more to come.
The 15 years following the first blog post, published on March 9th, 2008, were fantastic.
With a few early adopters, we built a community of EV enthusiasts and enjoyed doing so. I met so many interesting people and fondly remember moments spent with the community. Some people I met at these times are working with me today.
In the process, I discovered my personal mission statement: to help a generation switch to sustainable transport and energy. While this venture has been a rollercoaster ride with its share of ups and downs, I have always focused on this mission. It has been my driving force when times were tough.
I learned a lot during these fifteen years. I transitioned from a blogger to a leader, and my companies employ now a team of over sixty people. It has been a journey full of learning, understanding, progress, and training.
As we transitioned from a startup to a fully-fledged organization, I discovered the power of teamwork. It is incredible what a group of passionate individuals can accomplish. Today I have the privilège of working with a team of talented people and that's one of the best parts of my job. I'm learning every day at their contact.
In 15 years of work, we helped many people better understand EVs and to buy one, enabled them to charge everywhere in Europe, promoted the adoption of electric bikes and clean energies, etc. These results are the primary measure of success for me.
Looking forward to the next fifteen years, I am excited about the prospects. I have a strong team by my side, and with the support of our trusted partners, we will continue to make a difference. I am confident that we will accomplish even greater things and create an impact that will last for generations.
The next fifteen years will undoubtedly inspire many posts for this blog, and I can't wait to share my learnings. Whatever, let's meet here in fifteen years for a review!